Meet our Pastors
While we are searching for our next shepherd, Rev. Kurtis Schultz is serving as our interim pastor.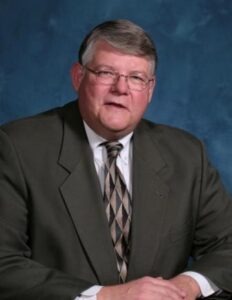 President Kurtis D. Schultz was born November 2 in Melrose Park, Illinois. He attended grammar school at St. Paul Lutheran School and high school at Walther Lutheran High, both in Melrose Park; and, college at Concordia Teachers College (now Concordia University Chicago) in River Forest, Illinois. His seminary training was at Concordia Theological Seminary in Ft. Wayne, Indiana. He was ordained June 3, 1979.
Pastor Schultz has served his entire ministry in ministry in the Southern District LCMS. He served as Pastor of Christ the King – Enterprise, AL; Prince of Peace – Ozark, AL; and, First and Emmanuel – Birmingham, AL. He was elected Southern District President in June of 2003. He served on the Placement Committee of the Council of Presidents; the Board of Regents for both Concordia Theological Seminary – Ft. Wayne, IN; and, Concordia College Alabama – Selma, AL. Since his retirement and being conferred Emeritus status, he has served many congregations as a supply pastor.
Becky, Pastor Schultz's wife, graduated from Concordia Teacher College with a degree in Parish Music. She has served as parish organist and choir director. She is studying Cello and teaches piano and organ. She served on the Board of Lutheran Sumer Music Academy; an organization which provides an opportunity for youth to experience worship through the traditional liturgies and hymnody of the church.
Recreational interests of the couple include birding, music and gardening.
Thomas R. Noon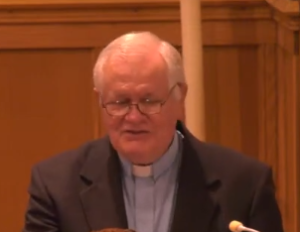 Born: St. Louis, Missouri October 20.
Attended Wellston, Missouri public schools, Valparaiso University and Concordia Theological Seminary Springfield IL, and Received a MA degree in history from University of Alabama Birmingham
During his college years he spent his summers serving in the Prince of Peace Volunteers at St. Paul Lutheran Church in Birmingham, and as summer parish worker at Trinity Lutheran Church, Lower East Side of Manhattan, New York City
His seminary vicarage was at Our Savior Lutheran, Norwood (Cincinnati)
He has served his entire career in Southern District. His pastoral ministry included Augustana Lutheran, Alexandria LA St. Paul Lutheran in Mansura, LA and St. Paul Lutheran Church, Birmingham, Alabama. During 20 years in retirement, he has served as interim pastor at 6 churches. Other service to the church at large included serving on the District Adjudication Committee (one term), Constitutions Committee (10 years), and as Circuit Counselor/Visitor (8 terms)
Married to Laura Peter (RN), three children, 7 grandchildren.
Hobbies are- writing and submitting articles on African American Lutheran History, Lutheran History in Alabama, bowling, reading, watching football/basketball games, and old movies.
Rev. Dr. McNair Ramsey
Rev. Dr. McNair Ramsey, also known by most of his closest friends as Tony, was born in 1944, Camden, AL and soon after, his parents moved to New York. Tony attended Elementary school at Camden Academy, and later in Second grade began his education at Holy Cross Lutheran Church and School.
After completing the seventh grade he attended Alabama Lutheran Academy and College, graduated and transferred to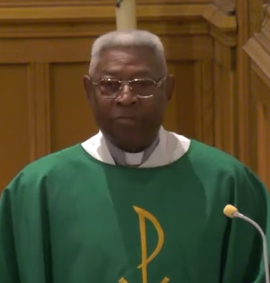 Concordia College/University Seward, Nebraska.
Tony taught school in Detroit for a total of seven years, and was Assistant Principal at St. Phillip and Principal at Our Savior. He also served as Principal of St. Pauly's Lutheran Church and School in San Francisco, CA..
Tony later was called as Vice President of Student Services at Concordia College Alabama, he also served as Director of Enrollment Manager, Vice President of Development, and Interim President.
He earned his Master's from the University of San Francisco, his Doctorate from Atlanta University. He attended Concordia Theological and Seminary during the Summer Months and at the center operated on the campus of Concordia Selma. He was ordained in 2001 during the Black Minister Family Convocation in New Orleans LA.
He served for 32 years as Lay Deacon/Pastor of Immanuel Lutheran Church, Vredenburgh, AL
Tony and his wife JoAnn were married in 1968 and have been married for 55 years. JoAnn was a teacher in the Selma Public School System and retired from the same as a Kindergarten Educator
Tony and JoAnn are the parents of three daughters and five grandchildren.
Tony currently serves as First Vice President of the Southern District, LCMS and in retirement from Pastoral Ministry, he served Pulpit filler for several congregations as needed. All praise and thanks be to God for His blessings on McNair, Tony Ramsey for the gifts to him for the service to the church and God's people.
Hits: 392
Hits: 392
Hits: 395